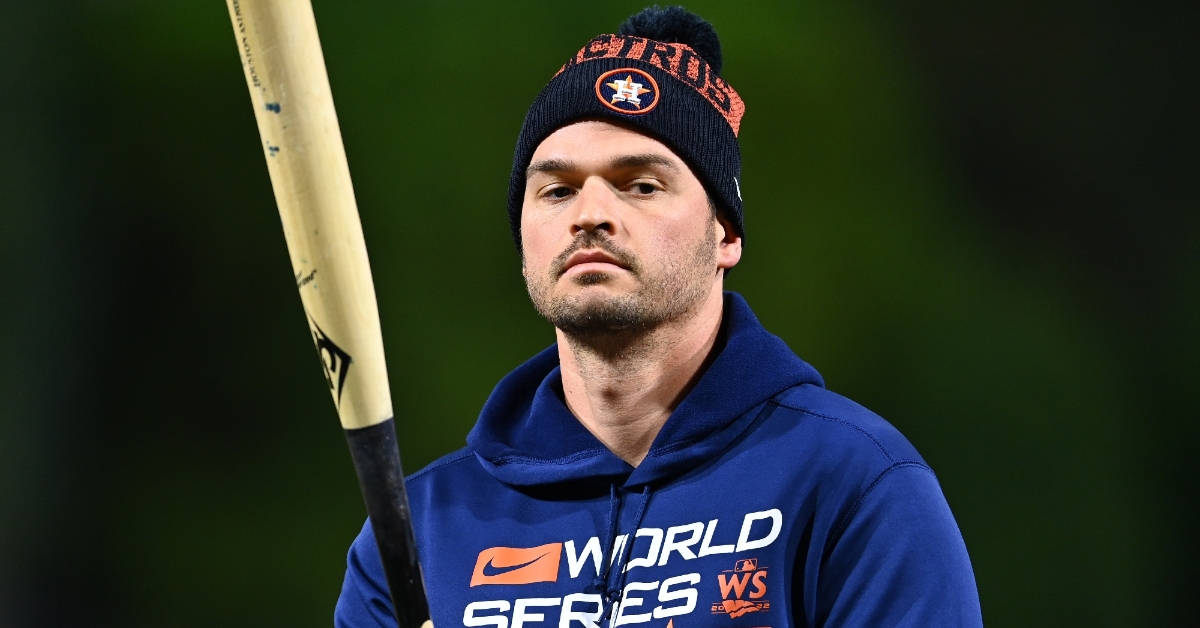 | | |
| --- | --- |
| Cubs reportedly sign slugger Trey Mancini to two-year deal | |
---
The Chicago Cubs are signing veteran slugger Trey Mancini to a two-year deal worth $14 million which includes an opt-out after 2023, according to reports on Saturday night.
There are bonus clauses in the contract that could add another $7 million in plate appearances incentives.
The deal is pending a physical.
Mancini was a World Series Champion last season, and in 143 games between the Orioles and Astros, he hit .239/.319/.391 with a 101 OPS, belting 18 homer runs and tallying 63 RBI.
Back in 2020, he was diagnosed with colon cancer and returned to the field in 2021.
In 2019, he hit a career-high 35 homers with the Orioles. For his career, he is a .265 hitter and has slugged 125 homers and 372 RBIs.
The 30-year-old will provide tremendous depth for the team as he can play 1B, LF, RF and DH. He is a right handed option at first base and lefty Eric Hosman will platoon from the left side.
This means that Matt Mervis will likely start at Triple-A or provide at-bats at DH at the start of the season.
The Cubs have had a tremendous offseason with the additions of Dansby Swanson (SS), Trey Mancini (1B), Cody Bellinger (OF), Jameson Taillon (SP), Drew Smyly (SP), Eric Hosmer (1B), Tucker Barnhart (C), and Brad Boxberger (RP).
After the Mancini signing, the Cubs' payroll is around $221.4 million for 2023.
Welcome Trey Mancini (@TreyMancini) to the Cubs!

In his last at-bat at Camden Yards, he hit an inside-the-park homer. It was "Mo Gaba Day," a celebration of the young Orioles superfan who had died two years earlier from cancer ??
pic.twitter.com/e8yfKijQUR

— Chief Cub (@ChiefCub) January 15, 2023
ICE TREY!!! Glad he found a home, never forget this play. Good luck in Chi-town World Series Champion @TreyMancini ??pic.twitter.com/emE7Ie66uY https://t.co/LfzTG1wJir

— Full Seam Ahead (@FullSeamAhead) January 15, 2023