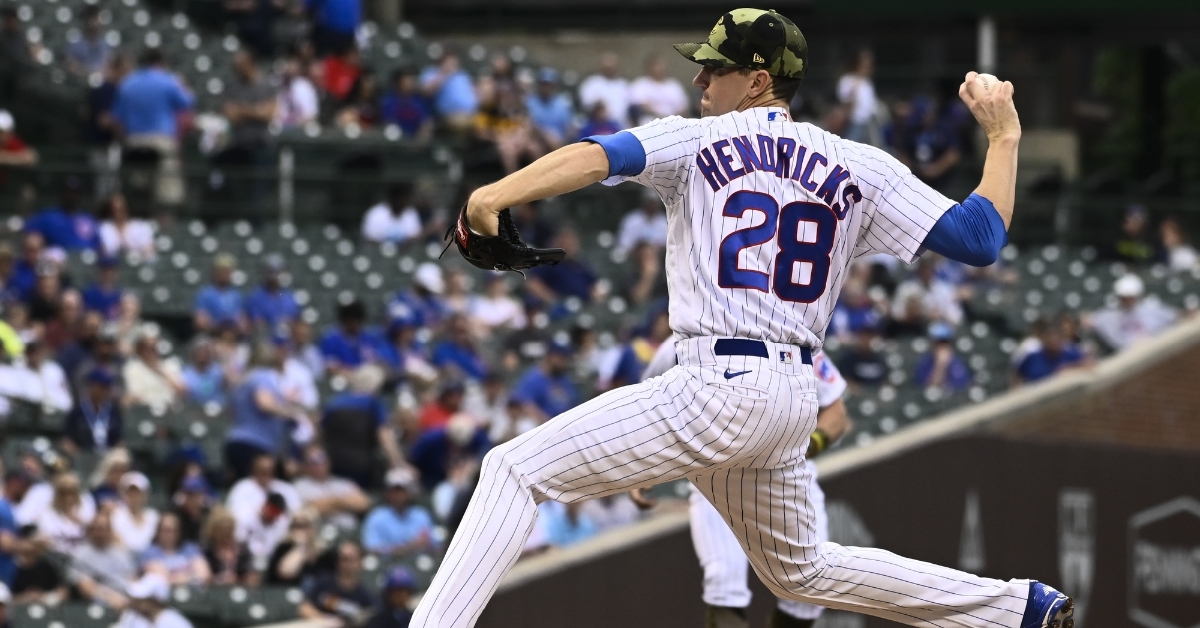 | | |
| --- | --- |
| Kyle Hendricks rehab update | |
---
| | | |
| --- | --- | --- |
| Monday, January 16, 2023, 2:12 PM | | |
The Professor is sorta in session.
Chicago Cubs starter Kyle Hendricks has been rehabbing the capsular tear in his right shoulder that made him miss several months at the end of the 2022 season.
Hendricks said during the Cubs Convention that he is 100 percent healthy, but they are being very cautious about bringing him along too fast.
"It's hard to say right now where we're really at," Hendricks said. "[Opening Day] might be pushing it a little bit. I feel really good, and I feel really healthy, so I obviously want to push it. But I gotta listen to other people sometimes and just take it day by day."
Hendricks just wants to remain healthy and have fun playing baseball again.
"I want to be there as soon as I can. Hopefully, I'll be there sometime in April but I'm just gonna take it day by day. I'll see once I get off that mound and see how it goes and see how much they want me to build up. There's a lot of factors that go into it. I'm just trying to stay healthy and enjoy the throwing and have fun again."
Hendricks had a 4-6 record with a 4.80 ERA and 1.29 WHIP last season.