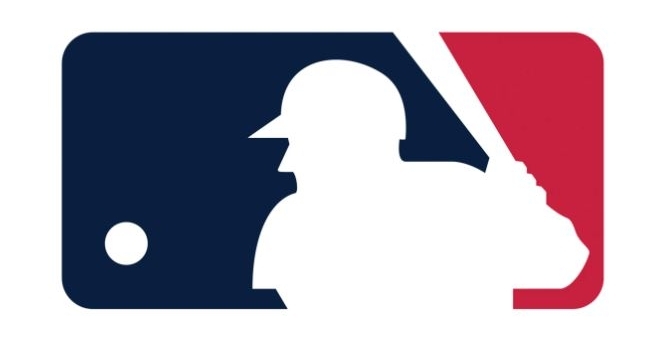 | | |
| --- | --- |
| MLB announces pitcher/catcher report dates for 2023 spring training and WBC schedule | |
---
| | | |
| --- | --- | --- |
| Thursday, January 12, 2023, 1:54 PM | | |
Following are the first workout dates, subject to change, both for pitchers and catchers and full squads of the 30 Major League Clubs for 2023 Spring Training. First is a listing for American League and National League Clubs, followed by a listing by Grapefruit League and the Cactus League affiliation.
In addition, below the first workout dates is the schedule of 2023 Spring Training Photo Days for each of the 30 Clubs, as well as training camp schedule information for each of the World Baseball Classic teams. Additionally, attached to this release is an updated version of the master Spring Training schedule, which now includes game times.
Please Note: Pitchers/Catchers participating in the 2023 World Baseball Classic will report to their respective MLB camps by Monday, February 13th; Position Players participating in the WBC will report by Thursday, February 16th.
Grapefruit League
Atlanta Braves: Feb. 16, Feb. 21
Baltimore Orioles: Feb. 16, Feb. 21
Boston Red Sox: Feb. 15, Feb. 20
Detroit Tigers: Feb. 15, Feb. 20
Houston Astros: Feb. 16, Feb. 21
Miami Marlins: Feb. 16, Feb. 21
Minnesota Twins: Feb. 16, Feb. 20
New York Mets: Feb. 15, Feb. 20
New York Yankees: Feb. 16, Feb. 20
Philadelphia Phillies: Feb. 16, Feb. 21
Pittsburgh Pirates: Feb. 15, Feb. 20
St. Louis Cardinals: Feb. 15, Feb. 20
Tampa Bay Rays: Feb. 15, Feb. 20
Toronto Blue Jays: Feb. 16, Feb. 21
Washington Nationals: Feb. 15, Feb. 21
Cactus League
Arizona D-backs: Feb. 15, Feb. 20
Chicago Cubs: Feb. 15, Feb. 20
Chicago White Sox: Feb. 15, Feb. 20
Cincinnati Reds: Feb. 15, Feb. 20
Cleveland Guardians: Feb. 17, Feb. 21
Colorado Rockies: Feb. 15, Feb. 20
Kansas City Royals: Feb. 15, Feb. 20
Los Angeles Dodgers: Feb. 16, Feb. 20
Los Angeles Angels: Feb. 15, Feb. 20
Milwaukee Brewers: Feb. 16, Feb. 21
Oakland Athletics: Feb. 15, Feb. 20
San Diego Padres: Feb. 16, Feb. 21
San Francisco Giants: Feb. 16, Feb. 20
Seattle Mariners: Feb. 16, Feb. 21
Texas Rangers: Feb. 15, Feb. 20
2023 WORLD BASEBALL CLASSIC TRAINING CAMP SCHEDULES
Pool A Teams
Chinese Taipei; Cuba; Italy; Netherlands; Panama
Friday, March 3: Team arrivals
Saturday, March 4: Team workouts
@Taichung, Taiwan
Sunday, March 5: Exhibition Game 1
Local Team vs. Panama (2 p.m.)
Local Team vs. Italy (2 p.m.)
Local Team vs. Cuba (2 p.m.)
Local Team vs. Chinese Taipei (7 p.m.)
Local Team vs. Netherlands (7 p.m.)
Monday, March 6: Exhibition Game 2
Local Team vs. Panama (2 p.m.)
Local Team vs. Italy (2 p.m.)
Local Team vs. Cuba (7 p.m.)
Local Team vs. Chinese Taipei (7 p.m.)
Local Team vs. Netherlands (7 p.m.)
Tuesday, March 7: Team workouts
at Taichung Intercontinental Baseball Stadium
Wednesday, March 8: First Round Begins
at Taichung Intercontinental Baseball Stadium
Pool B Teams
Australia; China; Czech Republic; Japan; Korea
Saturday, March 4: Team arrivals
Sunday, March 5: Team workouts
Japan/Korea @ Osaka, Japan
Australia, China, Czech Rep. @ Miyazaki, Japan
Monday, March 6: Exhibition Game 1
Local Team vs. China (12:00 p.m. @ Hinata Stad.)
Orix vs. Korea (12:00 p.m. @ Kyocera Dome)
Local Team vs. Australia (12:00 p.m. @ Ivy Stad.)
Hanshin vs. Japan (6:00 p.m. @ Kyocera Dome)
Local Team vs. Czech Rep. (7:00 p.m. @ Hinata Stad.)
Tuesday, March 7: Exhibition Game 2
Local Team vs. China (12:00 p.m. @ Hinata Stad.)
Hanshin vs. Korea (12:00 p.m. @ Kyocera Dome)
Local Team vs. Australia (12:00 p.m. @ Ivy Stad.)
Local Team vs. Czech Rep. (7:00 p.m. @ Hinata Stad.)
Orix vs. Japan (7:00 p.m. @ Kyocera Dome
Wednesday, March 8: Team workouts
at Tokyo Dome
Thursday, March 9: First round begins
at Tokyo Dome
Pool C Teams
Canada; Colombia; Great Britain; Mexico; USA
Monday, March 6: Team arrivals
Tuesday, March 7: Team workouts
USA (Scottsdale, Ariz.)
Mexico (Scottsdale, Ariz.)
Colombia (Mesa, Ariz.)
Canada (Mesa, Ariz.)
Great Britain (Phoenix)
Wednesday, March 8: Exhibition Game 1
Cleveland vs. Mexico (1:05 p.m. MST at Goodyear)
Oakland vs. Colombia (1:05 p.m. MST at Mesa)
Chicago Cubs vs. Canada (1:05 p.m. MST at Mesa)
Milwaukee vs. Great Britain (1:10 p.m. MST at Phoenix)
San Francisco vs. USA (7:05 p.m. MST at Scottsdale)
Thursday, March 9: Exhibition Game 2
Chicago White Sox vs. Colombia (1:05 p.m. MST at Glendale)
Kansas City vs. Great Britain (1:05 p.m. MST at Surprise)
Los Angeles Angels vs. USA (1:10 p.m. MST at Tempe)
Colorado vs. Mexico (1:10 p.m. MST at Scottsdale)
Seattle vs. Canada (1:10 p.m. MST at Peoria)
Friday, March 10: Team workouts
at Chase Field
Saturday, March 11: First round begins
at Chase Field
Pool D Teams
Dominican Republic; Israel; Nicaragua; Puerto Rico; Venezuela
Monday, March 6: Team arrivals
Tuesday, March 7: Team workouts
Puerto Rico (Lee County, Fla.)
Venezuela (West Palm Beach, Fla.)
Dominican Rep. (Lee County, Fla.)
Israel (Jupiter, Fla.)
Nicaragua (Jackie Robinson Complex -- Vero Beach, Fla.)
Wednesday, March 8: Exhibition Game 1
Red Sox vs. Puerto Rico (1:05 p.m. ET at Lee County)
Braves vs. Dominican Republic (1:05 p.m. ET at North Port, Fla.)
Astros vs. Venezuela (6:05 p.m. ET at West Palm Beach)
Mets vs. Nicaragua (6:10 p.m. ET at Port St. Lucie, Fla.)
Miami vs. Israel (6:40 p.m. ET at Jupiter)
Thursday, March 9: Exhibition Game 2
Braves vs. Puerto Rico (1:05 p.m. ET at North Port)
Twins vs. Dom. Republic (1:05 p.m. ET @ Lee County)
Cardinals vs. Nicaragua (1:05 p.m. ET @ Jupiter)
Mets vs. Venezuela (1:10 p.m. ET @ Port St. Lucie)
Nationals vs. USA (6:05 p.m. ET @ West Palm Beach)
Friday, March 10: Team workouts
at loanDepot park
Saturday, March 11: First round begins
at loanDepot park