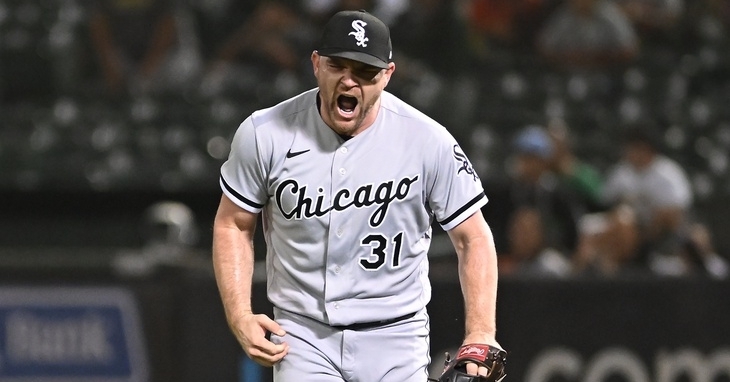 | | |
| --- | --- |
| White Sox closer Liam Hendriks announces he will begin treatment for Non-Hodgkin's lymphoma | |
---
| | | |
| --- | --- | --- |
| Sunday, January 8, 2023, 8:07 PM | | |
White Sox closer Liam Hendriks announced that he will begin treatment on Monday for Non-Hodgkin's lymphoma.
"As a professional athlete, I have always been mindful to try and use my position in the public eye to the most positive ends possible by shining a light on causes or issues that touch close to home for myself, my wife and my family," Hendriks wrote on his Instagram account. "It is in that spirit that I want to share some personal health news I have learned in the past few days, and do so on my own terms. Recently, I was diagnosed with Non-Hodgkin's lymphoma. Hearing the word 'cancer' came as a shock to my wife and I, as it does millions of families each year. However, I am resolved to embrace the fight and overcome this challenge with the same determination I have used when facing other obstacles in my life. My treatment begins tomorrow, and I am confident I will make a full recovery and be back on the mound as soon as possible. I know with the support of my wife, my family, my teammates and the Chicago White Sox organization, along with the treatment and care from my doctors, I will get through this."
General manager Rick Hahn released the following statement.
"Our thoughts and reactions at this time are for Liam the person, not Liam the baseball player," Hahn said. "I know the entire Chicago White Sox organization, our staff, his teammates and certainly White Sox fans will rally in support of Liam and Kristi during the coming months. Knowing everyone involved, especially Liam, we are optimistic he will pitch again for the White Sox as soon as viable. In the meantime, we all will do everything in our power to support our teammate and his family as they face this challenge, while also respecting their privacy."