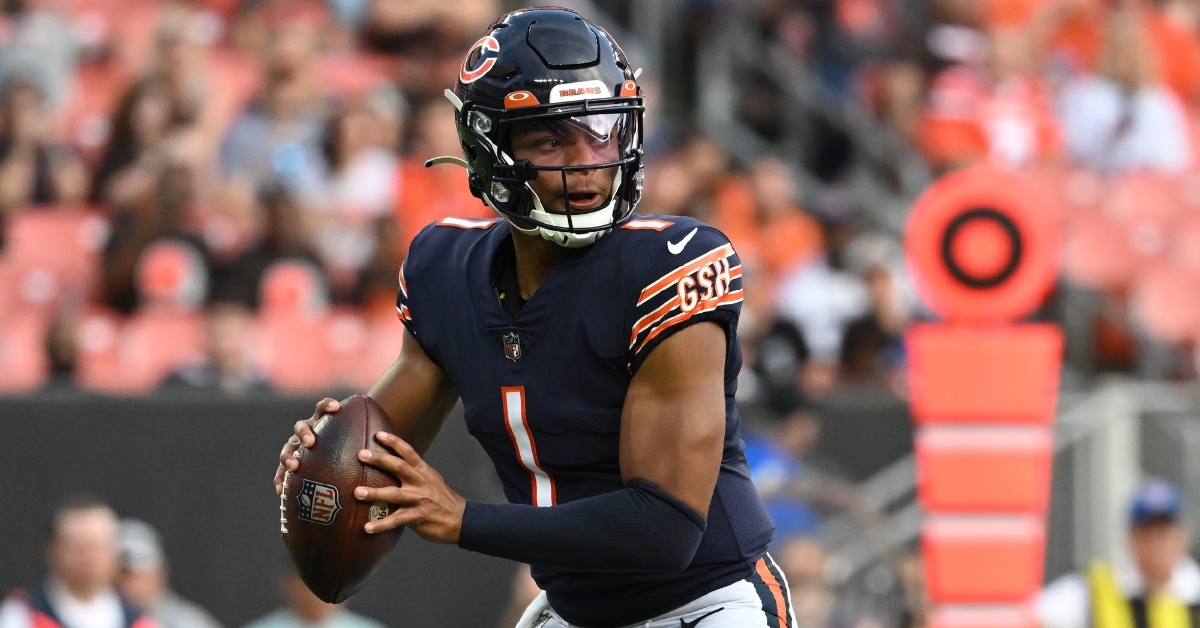 | | |
| --- | --- |
| Justin Fields not worried about looming contract extension, just winning games | |
---
| | | |
| --- | --- | --- |
| Thursday, May 25, 2023, 11:12 AM | | |
Chicago Bears franchise quarterback Justin Fields is focused on one thing and one thing only: winning football games.
As a 2021 first-round draft pick, Fields is well aware of the expectations and pressures that come with being a highly touted quarterback in the NFL.
However, despite the buzz surrounding his potential contract negotiations on his rookie option, Fields remains steadfast in his commitment to prioritizing team success over personal gain.
There is big money out there for star quarterbacks as we have seen recently with Jalen Hurts, Deshaun Watson and Lamar Jackson.
When asked about his mindset regarding his contract situation, Fields made it clear that his focus is on winning games and helping the Bears become a competitive force in the league.
The 24-year-old signal caller stated, "I'm not worried about my contract. My main concern is doing everything I can to help this team win. That's my focus and my priority."
By prioritizing wins and putting the team's goals ahead of his own, Fields demonstrates a selfless and team-oriented approach that is highly valued in the world of professional football.
Fields completed 60.4% of his passes for 2,242 yards, 17 touchdowns and 11 interceptions in 15 games last season.
Fields is ready to show what he can do in 2023.
"Every year's a big year," Fields said. "I don't really have anything to expand on that. For me, every year's a big year and I'm excited to show it."