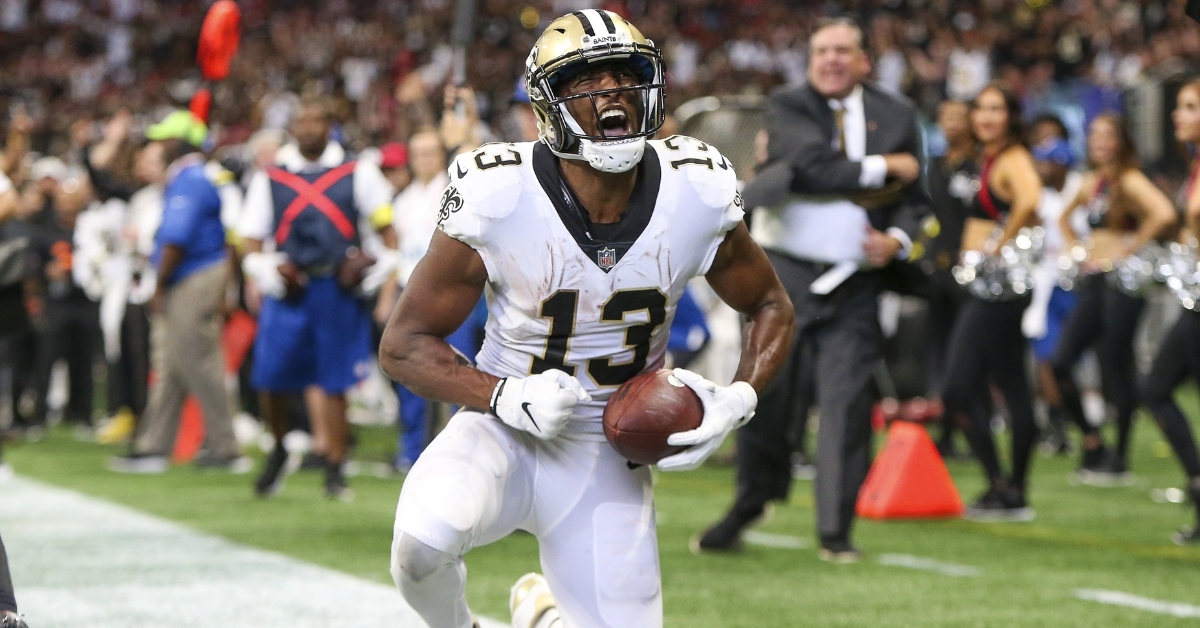 | | |
| --- | --- |
| Keep an eye on Michael Thomas and the Bears | |
---
Every great offense starts with a QB and is surrounded by a great offensive line and skilled players. The Bears have their QB in Justin Fields, but not much else, as their offense was putrid at best once again. Ironically, the offensive line help up well in the running game, where they led the NFL in rushing yards, but it was in pass protecting where they continued to struggle.
Fields could have been a better passer this season, and if the Bears want to take that next step, they need him to be a lot better. A big reason for that was an offensive line that allowed him to be sacked the most times in the NFL, but it wasn't always their fault. Fields does hold on to the ball too long at times, and when he does have time, he isn't always accurate, as he had the highest percentage of his passes off target this season.
The offensive line was part of that, but so was not having enough weapons at the WR position to help bail him out. That could all change this offseason as the Bears will have a ton of money to spend and should have plenty of WR options to choose from, whether through the draft, free agency, or trade.
One name to keep an eye on this offseason is the former No. 1, WR Michael Thomas, as his time with the Saints could be coming to an end. Once one of the better possession WRs in the league, Thomas has seen his career take a dramatic hit as injuries over the past two seasons have slowed him down. With that in mind, signing a guy like him comes with a lot of risk, but one the Bears may be willing to take on a shorter contract.
Technically speaking, Thomas is under contract through the 2024 season, but according to NFL reports, the Saints are expected to move on from him once the new season calendar starts in March, making him a free agent. Both sides agreed to restructure his deal this month to financially benefit the Saints if they decide to cut him with a post-June 1 designation for cap relief. That brings the future of the 29-year-old in question as it does appear free agency is next on his list.
With Darnell Mooney and Chase Claypool under contract next season, adding Thomas is an intriguing option, especially at the X-receiver position, as the Bears went through all of last season with subpar options. Despite another injury-riddled campaign in 2022, which is starting to become an issue for him, Thomas still had a very productive season. He flashed his elite ability, with his 77.4 receiving grade 12th among wide receivers.
His three touchdown receptions tied for second on the team, and his eight contested catches were the most in the NFL. Although he may not be the same player that hauled in an NFL record 149 receptions in 2019, he is still worth the gamble for a team looking for offensive help and plenty of money to spend.
Should he hit the market, you are looking at someone who will land a three-year deal and get between 9-12 million per year. That may seem like a lot, but when you look at what he has done in the past, it could be a steal. Should he stay in New Orleans and not test the market, there are other fallback options the Bears could consider.
Davonte Adams, DeAndre Hopkins, and Brandin Cooks would all be great additions to this team, but they could only be acquired via a trade. The Bears would have to give up a ton of capital to bring one of those guys in, and there are better decisions for this franchise. DJ Moore and potentially Michael Pittman could be other options, as that would be a better trade option for this team. The Bears know they have a lot of work that needs to be done, but Ryan Poles and new Team President Kevin Warren are going to hit the ground running to build this franchise to great heights again.
https://www.youtube.com/watch?v=PIi4KIZmZJQ