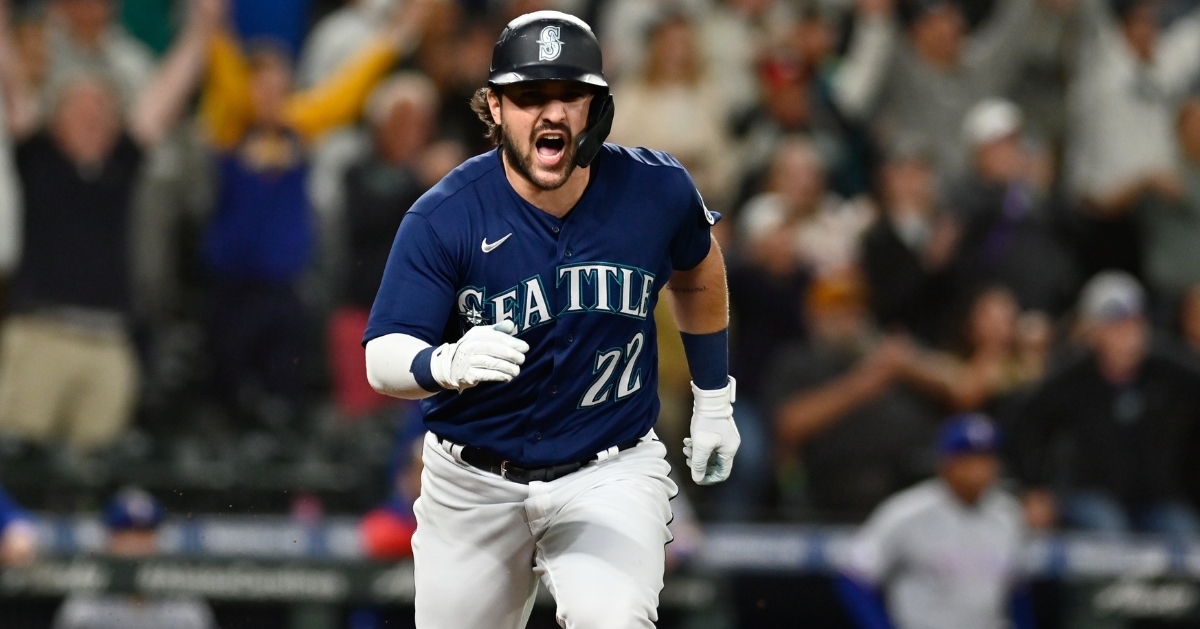 | | |
| --- | --- |
| Cubs reportedly signing former Mariners catcher | |
---
It was another day and another Minor League signing for the Cubs and their organization as they continue to stockpile depth ahead of the season. Regardless of what anyone thinks of these moves or what this team has done this offseason, the Cubs are one of the more improved teams in the National League this season.
Now it is time for the results to show that, but there are still two months until the games count. After adding another hard-throwing reliever into the minor league mix, the Cubs brought in a veteran catcher and signed Luis Torrens to a minor league deal. For an organization with talent at catcher, although several years away, this deal benefits AAA more than the rest of the system.
With Tucker Barnhardt and Yan Gomes on the MLB roster, Miguel Amaya on the 40-man roster, and the addition of Dom Nunez earlier this month, Torrens gives the Cubs five catching options at the AAA level or higher this season which is never a bad thing. Not to mention both Torrens and Nunez have big-league experience, which is another advantage the Cubs have, as most AAA teams have one, not two, catchers with prior big-league experience.
Considering that PJ Higgins elected to hit free agency and later signed with the Diamondbacks, another move for a catcher was bound to happen, and this was the expected type of move. The Torrens signing was leaked from his Winterball team in Venezuela, where he is currently putting together a very impressive campaign.
Torrens is fresh off, hitting a whopping .387/.484/.600 in Venezuela. Winterball or not, that is an impressive line at any level, so clearly, he was seeing the ball well this winter. Whether that translates to the regular season or not is an entirely different question, but at worst, he should have plenty of confidence when the season does get underway.
Unlike most minor league catcher pickups at this point in the offseason, Torrens not only has big league experience, but has spent three seasons in the bigs logging plenty of at-bats. During his time, he has put forth a .240/.298/.388, which isn't great, but very acceptable for a backup catcher. Comparing those numbers to what Gomes and Barnhardt showed a season ago, they are very even, so if he is called upon to see time in the majors this season, it may not be the worst thing.
Should he land in the bigs for any extended period, Torrens is not a very good defensive catcher and is a bat-first type of player. That is why he has spent a ton of time at the DH position the last few years with Seattle, as they wanted to get his bat in the lineup whenever they could. Granted, he has shown the ability to hit the ball, he hasn't done it well enough to stick on a big-league roster long-term.
Looking at the AAA catching room right now, you have the best of both worlds with all three. Torrens is the offensive-minded catcher who will be known for his bat. Nunez is the defensive-minded catcher known for a strong and accurate throwing arm. Then you have Amaya, who is still an unknown, but does project to be good both offensively and defensively.
Adding Torrens to the mix not only gives Amaya a buffer in terms of his development, but it gives the Cubs the depth they need should he be called up at some point this season. That has been the team's plan for a while now, and if Amaya does get called up, the Cubs will need other options in AAA, which is where Torrens will come into play.
At 26 years old, Torrens is still relatively young but is out of minor-league options. That means if he is added to the MLB roster, he would have to remain there the rest of the season or be released. Torrens was part of the trade that sent Austin Nola to San Diego and made his debut with the Padres at just 21 years old.
Given that he is out of options, the Mariners decided to release him instead of taking their chance in arbitration with him. Kudos to the Cubs for continuing to watch the free-agent market and taking a stab at him. This may be a minor-league deal, but Torrens is just a younger version of Higgins, whom many fans adored.
Apart from playing catcher and DH, Torrens also has infield experience, which gives the Cubs some versatility to move him around. Should he come into the season and continue to hit somewhere close to his winter ball stats, Torrens is almost guaranteed to be in the lineup so that versatility will come in handy. If he can get back on track as a player this year, it could be another under-the-radar move that pans out for this front office.