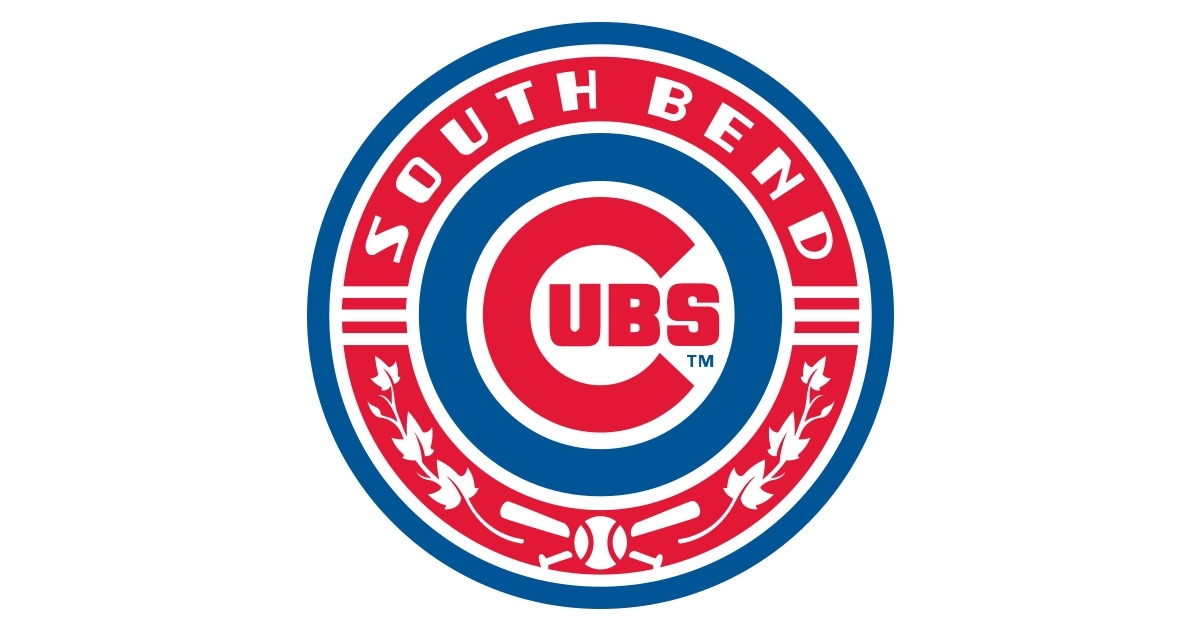 | | |
| --- | --- |
| Previewing 2023 Opening Day Roster: South Bend Cubs | |
---
| | | |
| --- | --- | --- |
| Sunday, January 22, 2023, 9:32 AM | | |
Your 2022 Midwest League Champion South Bend Cubs return to the diamond in 2023 with new players, but the same expectations. After all, this team made the playoffs in 2019 and 2022 and went on to win the Championship both times.
That is a challenging feat to do and to have it happen in an organization that has struggled to win games bodes well for what might be coming in the future. When it comes to Lance Rymel and his team this season, making the playoffs in 2023 will not be easy, as the Cubs are about to go through a significant facelift this season.
Sure, they will have plenty of returning talent and upcoming talent from Myrtle Beach, but a lot of their leaders on offense and defense will be in AA, so it will be interesting to see where the improvements will come from. Either way, South Bend will be the team to watch in the Cubs system again as they will look for their third title in four seasons.
Starting Lineup: C Casey Opitz, 1B Felix Stevens, 2B Ed Howard, SS Kevin Made, 3B James Triantos, LF Christian Franklin, CF Kevin Alcantara, RF Yohendrick Pinango, and DH Haydn McGeary.
The South Bend Cubs' strength will be up the middle, much like their parent club, the Chicago Cubs. You have a defensive wizard at SS in Made, paired with the Cubs top draft pick in 2020, Howard, who moved to 2B last season for Made. Throw in Alcantara, who burst onto the scene last year, and the Cubs defense will be phenomenal.
However, there is so much more than those three to pay attention to. Triantos is coming off a good season in Low-A, but he didn't see his power numbers reach the level he expected them to. Those should increase this season. You also have a guy in Pinango who would be moving on to AA in just about every other organization. However, with a loaded OF group there, look for him to start the season in High-A and get promoted later in the season.
Bench: C Ethan Hearn, INF Juan Mora, INF Josue Huma, OF Jacob Wetzel, and OF Parker Chavers.
The South Bend bench is your typical bench filled with players who will battle it out for playing time. If anything, Huma and Hearn have the best shot to see the most playing time, as both had strong showings with Myrtle Beach in 2022. Huma is a contact first hitter and will be a valuable pinch-hit option off the bench.
Starting rotation: 1. Porter Hodge, 2. Kohl Franklin, 3. Luke Little, 4. Brandon Birdsell, 5. Richard Gallardo, 6. Didier Vargas.
Losing Luis Devers and Daniel Palencia will hurt, but all is not lost in the South Bend Rotation. You have Hodge and Franklin anchoring the top, as both saw plenty of time in South Bend last season. Franklin did struggle most of the year, but Hodge was outstanding and should continue to build off that.
You then have Little and Vargas adding a left-handed mix into the rotation, as both had strong showings last season. Gallardo was a surprising name to see here, as he finished the season in AA last year. Given what that rotation will have this season, Gallardo returns to South Bend, hoping to get consistent starts to build up that arm strength.
Bullpen options: Sheldon Reed, Adam Laskey, Frankie Scalzo Jr, Bailey Reid, Chase Watkins, Grant Kipp, Yovanny Cruz, Tyler Santana, Saul Gonzalez, and Jose Aquino.
One of the strengths of this team last year was their bullpen, and it has a chance to be that way again. Reed was lights out with South Bend last season, while Santana put up historic relief numbers with South Bend. Laskey and Cruz had flashes of greatness last season, but now they are looking for more consistency.
Apart from those names, everyone else in the bullpen will be given equal chances to establish their roles on this team. That will be critical for the Cubs and their success as they need to replace a lot of names.
Injured list: Derek Casey, Sam Thoresen, Manny Espinoza, Tyler Schlaffer, and Ezequiel Pagan.
Casey is the biggest name to watch on this list, mainly because of how he pitched in 2021. 2022 was not a good year for him, but there is a ton of potential left in that arm. Schlaffer had some great moments with the Pelicans, but more is needed as consistency is next on his list of development. Thoresen, Espinoza, and Pagan all have potential and will look to see time when they return.
Other South Bend Options for 2023: Chris Kachmar, Liam Spence, and Reivaj Garcia.
This could be one of the more clear-cut rosters this season, as the organization has a great idea of who will be here when the season starts.

Tags: Chicago Sports Baseball
,
Casey Opitz
,
Felix Stevens
,
Kevin Made
,
James Triantos
,
Christian Franklin
,
Kevin Alcantara
,
Yohendrick Pinango
,
Ethan Hearn
,
Juan Mora
,
Josue Huma
,
Jacob Wetzel
,
Parker Chavers
,
Porter Hodge
,
Kohl Franklin
,
Luke Little
,
Richard Gallardo
,
Didier Vargas
,
Luis Devers
,
Daniel Palencia
,
Sheldon Reed
,
Adam Laskey
,
Bailey Reid
,
Yovanny Cruz
,
Tyler Santana
,
Derek Casey
,
Tyler Schlaffer
,
Ezequiel Pagan
,
Chris Kachmar