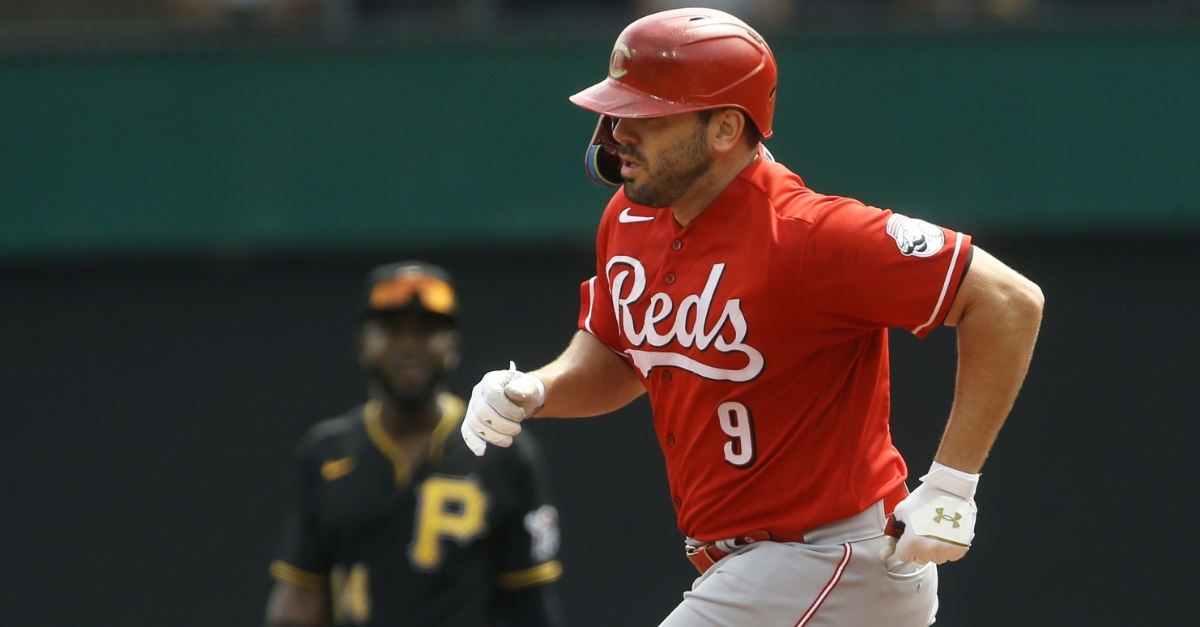 | | |
| --- | --- |
| Two more lefty bats emerge as Cubs options | |
---
| | | |
| --- | --- | --- |
| Friday, December 30, 2022, 9:24 AM | | |
At this point in the MLB offseason, it is a safe bet to assume that most teams have made their big splashes. That doesn't mean more moves are not on the way, and teams will do whatever it takes to improve their roster.
The Chicago Cubs fall into that category, as the signings of Dansby Swanson, Jameson Taillon, and Cody Bellinger are their big signings thus far. At the same time, whatever else happens will fill their roster. As things sit, the Cubs have done a good job filling a lot of their holes on this roster, but more work needs to happen.
The two most significant holes are at third base and first base, where the team would like to improve. Sure, the Cubs have Matt Mervis waiting in the wings, but he may not be ready come opening day, so they need to have a backup plan. We have heard Trey Mancini mentioned on numerous occasions and Eric Hosmer as both provide the Cubs with a short-term option at first.
Dominic Smith
Along with them, another name is starting to gain traction, and one the Cubs were linked to last season. Former New York Mets first basemen Dominic Smith has now entered the conversation as a short-term option at first and one the Cubs looked at acquiring last season. With Pete Alonso as the primary option at first, Smith has become expendable, and at just 27 years old, there is still time for him to find his place on a new team.
Not only does Smith fill a need at first, but he also fills the need for a left-handed power bat, which the Cubs didn't have last season and could use more of. Smith comes with a ton of upside, given his age, and there is a reason why the Cubs tried to trade for him last year. However, his numbers in the past two seasons have been terrible, and you have to wonder if his lack of playing has something to do with that.
Not only has his average been just .233 the past two years, but Smith failed to homer in 2022, which spanned 152 plate appearances. The lack of average is not ideal, but that is something the Cubs could live with. The lack of homers is an even bigger concern, and whoever signs him must hope he bounces back.
Given that he is a guy with 20-plus homer potential when given the opportunity, Smith may be forced to sign a minor league contract with an invite to spring training. That is a reasonable deal for anyone as it gives Smith a chance to prove he is worth a roster spot while teams are not attached to him long-term.
Mike Moustakas
Another need the Cubs are looking to address might be at the hot corner where Mike Moustakas has had his name come up. Like Smith, Moustakas is a left-handed power bat which the Cubs would like to have, but he has had far more success at the big league level.
Primarily third basemen for most of his career, Moustakas made the move to second base a few years ago with the Reds but has since moved back to third. Now at 34 years old, Moustakas is a bit older than many of the free agents out there, but that doesn't mean he wouldn't bring a lot to the table.
Take last season out of the equation when he hit .214 in just 78 games. Moustakas has been a very consistent and reliable hitter. Not a big average guy, .247 for his career, Moustakas has clubbed 203 career homers, including three seasons of more than 30. Those are not the numbers fans should expect from him this season, but even in a platoon role, he is a guy that can give you 10-15 homers and do the little things needed to win games.
If these names show you anything about the Cubs thinking right now, it would be that they are not done addressing this roster. They know what needs to be fixed and how they would like to address it. The problem now becomes how they address these needs without blocking potential players and prospects long-term.