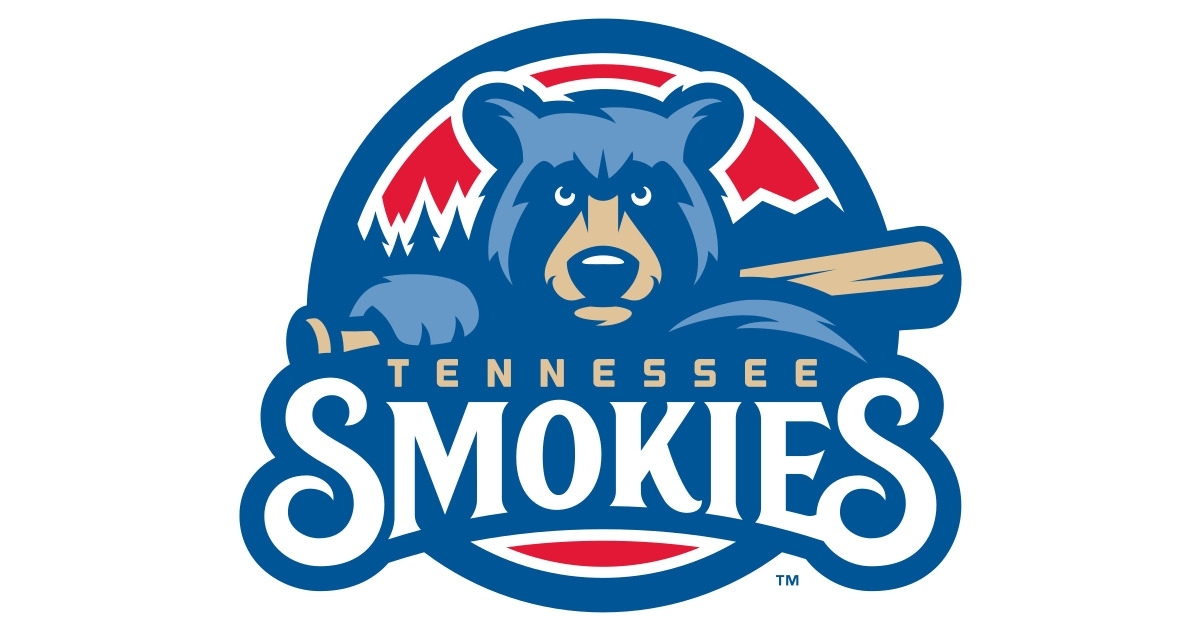 | | |
| --- | --- |
| What will the Tennessee Smokies look like on Opening Day? | |
---
| | | |
| --- | --- | --- |
| Monday, January 23, 2023, 6:48 PM | | |
It was an exciting past season for the Smokies, who had a strong first-half showing, but hovered around .500 for the second half. It was still good enough to earn a playoff spot, and that is when the fun happened.
Not only did the Smokies secure a first-round upset to advance to the Southern League championship series, but they had the Pensacola Blue Wahoos on the ropes after a game one win only to drop the next two. Given the talent level that South Bend had last year and a lot of those guys moving on up, look for bigger expectations and a memorable season in the Great Smokie Mountain Area.
Starting Lineup: C Pablo Aliendo, 1B Bryce Ball, 2B Yeison Santana, SS Luis Vazquez, 3B Luis Verdugo, LF Jordan Nwogu, CF Pete Crow-Armstrong, RF Owen Caissie and DH Jake Slaughter.
All eyes will be on PCA, Caissie, and Slaughter this season, as they are the biggest names in Tennessee. Slaughter is coming off a massive season and could challenge for a spot on the Iowa roster before all is said and done. You then have Caissie, who is widely regarded as the most complete hitter in the system and top prospect PCA whose time clock has officially begun.
The offense was an inconsistent issue for the Smokies last season, especially toward the end of the season. If anything, they should have more consistency this season, and with the potential pitching, they may have, look out in AA.
Bench options: Jake Washer, BJ Murray, Cole Roederer, Bryce Windham, Andy Weber.
Apart from Roederer, who started to play well in AA last season, most of these guys will get full-time exposure in AA for the first time. It may be hard for them to see consistent playing time early on.
Once the season goes on, they will have even more prominent roles than many realized, as promotions in the system will dictate how much time they get. I do like the mix on the Smokies bench, as they have versatility, experience, and a nose for knowing how to win games.
Starting rotation: 1. Jordan Wicks, 2. Ben Brown, 3. DJ Herz, 4. Daniel Palencia, 5. Luis Devers, and 6. Joe Nahas.
If you didn't notice, look for the lower-level minor league to go with six-man rotations to save some innings on the younger arms. In any instance, this may be the best pitching staff in the Cubs system, as the top four starters are all top 20 prospects.
Throw in the Minor League pitcher of the year at No. 5, and runs will be hard to come by from an opposition. The pitching saved this team down the stretch a season ago, and they have the potential to put up historic numbers this season.
Bullpen: Zac Leigh, Hunter Bigge, Riley Martin, Michael McAvene, Eduarniel Nunez, Jake Reindl, Max Bain, Walker Powell, Scott Kobos, and Blake Whitney.
While the starting rotation appears locked and loaded, the Bullpen may take some time to sort out. You could argue that Powell deserves to be in the rotation instead of Nahas, which Michael Ryan and the organization can figure out later.
I do like the potential of Martin, McAvene, and Leigh in the back end, but a lot of these players were inconsistent at best once they moved up a level in the system.
Injured list: Burl Carraway, Brailyn Marquez, Jack Patterson, DJ Artis, and Bradley Beesley.
This list is not a list anyone wants to be on, but it is arguably the biggest X-Factor in Tennessee. You have Carraway, a second-round pick in 2020 with closer potential hoping to break out in 2023. I expect the Smokies to turn him loose whenever he returns, as he has elite stuff.
Patterson had an incredible season in 2021 and was on the verge of breaking out in 2022. Then came the injury bug which sidelined him all of last season. He will look for a redefined role, but could be a swingman this season. Then you have Marquez, who returned to the Cubs system on a minor-league deal.
The former top prospect in the Cubs system, Marquez has missed the last two years with various arm injuries and now finds himself as a potential roster casualty if he doesn't get healthy. However, he is also a guy the Cubs may elect to leave in the bullpen in hopes his fastball can return. If it does, you are looking at a guy with Aroldis Chapman or Josh Hader potential, and that could be huge for the Cubs and their future.
Other players to keep an eye on this season include the following. Fabian Pertuz, Scott McKeon, Dalton Stambaugh, Jarod Wright, Caleb Knight, Brad Deppermann, and Kyle Johnson.

Tags: Chicago Sports Baseball
,
Pablo Aliendo
,
Yeison Santana
,
Luis Vazquez
,
Luis Verdugo
,
Jordan Nwogu
,
Owen Caissie
,
Cole Roederer
,
Bryce Windham
,
Andy Weber
,
Jordan Wicks
,
Daniel Palencia
,
Luis Devers
,
Hunter Bigge
,
Riley Martin
,
Michael McAvene
,
Eduarniel Nunez
,
Walker Powell
,
Scott Kobos
,
Brailyn Marquez
,
Aroldis Chapman
,
Fabian Pertuz
,
Scott McKeon
,
Dalton Stambaugh
,
Jarod Wright
,
Caleb Knight
,
Kyle Johnson